Regular price
$13.00
Sale price
$13.00

(Save 0%)
Unit price
per
Free shipping at 30 USD
Fast delivery: 1-2 days
Standard shipping: 39 SEK (Sweden)
Standard shipping: 89 SEK (Rest of World)
You can pay with Klarna at checkout
Product description

Our bestseller, the leopard shoelace, Classic Leopard. The shoelace has a light beige base with leopard pattern and golden metal tips, delicious.

The colors are very pleasant and calming.

A must in the footwear wardrobe!

A stylish unisex lace that brings life to any shoe.

This is the accessory you must have! If you are a leopard fanatic or know someone who is, you must tell them about these shoelaces. Regardless of whether you like leopard or not, these shoelaces go home with the vast majority of people.

Material: Polyester
Color: Beige, black, light brown/beige
Pattern: Leopard
Length: Available in 100cm and 120cm
Width: 1cm
Shape: Flat shoelaces
Metal tip in gold
Washing advice: the shoelaces can be washed in a laundry bag at 30 degrees, but feel best when rinsed with washing-up liquid and warm water, rub a little.

To see other patterned shoelaces check HERE .

Tips for some fun lacing can be found HERE .

It's always fun to match the clothes with the color of the shoes but instead of buying new shoes you can change the shoelaces, the small detail of "just" changing the shoelaces does a lot, you have to try it, it gives your shoe a completely new look .

Perfect little gift for him/her who has everything, the stylish packaging enhances the luxury feeling of the product.

More info

100cm best fits 3-5 lace holes & 120cm best fits shoes with 5-8 lace holes
1 box contains 2 shoelaces
Free shipping when you order over SEK 300
All orders placed on weekdays before 11.30 are shipped the same day, everything ordered after 11.30 is sent the next weekday.

The shoelaces are suitable for sneakers, gym shoes, boots, lace-up shoes. However, most fin shoes with laces have a super small eyelet (metal ring) around the lace hole either at the front or back of the lace hole which can make it difficult for the metal tip to go through. There can also be small eyelets on boots, shoes, sneakers, but not as common. If there is no eyelet on the Finnish shoes, it is fine to use these shoelaces BUT Finnish shoes often do not require more than 65-75cm of shoelace, so ours may be a little too long depending on the number of lace holes the Finnish shoes have.
How you swap shoelaces

Behöver du inspiration eller kanske y guide hur du kan imponera på din omgivning med en cool snörning? Då har du hittat rätt!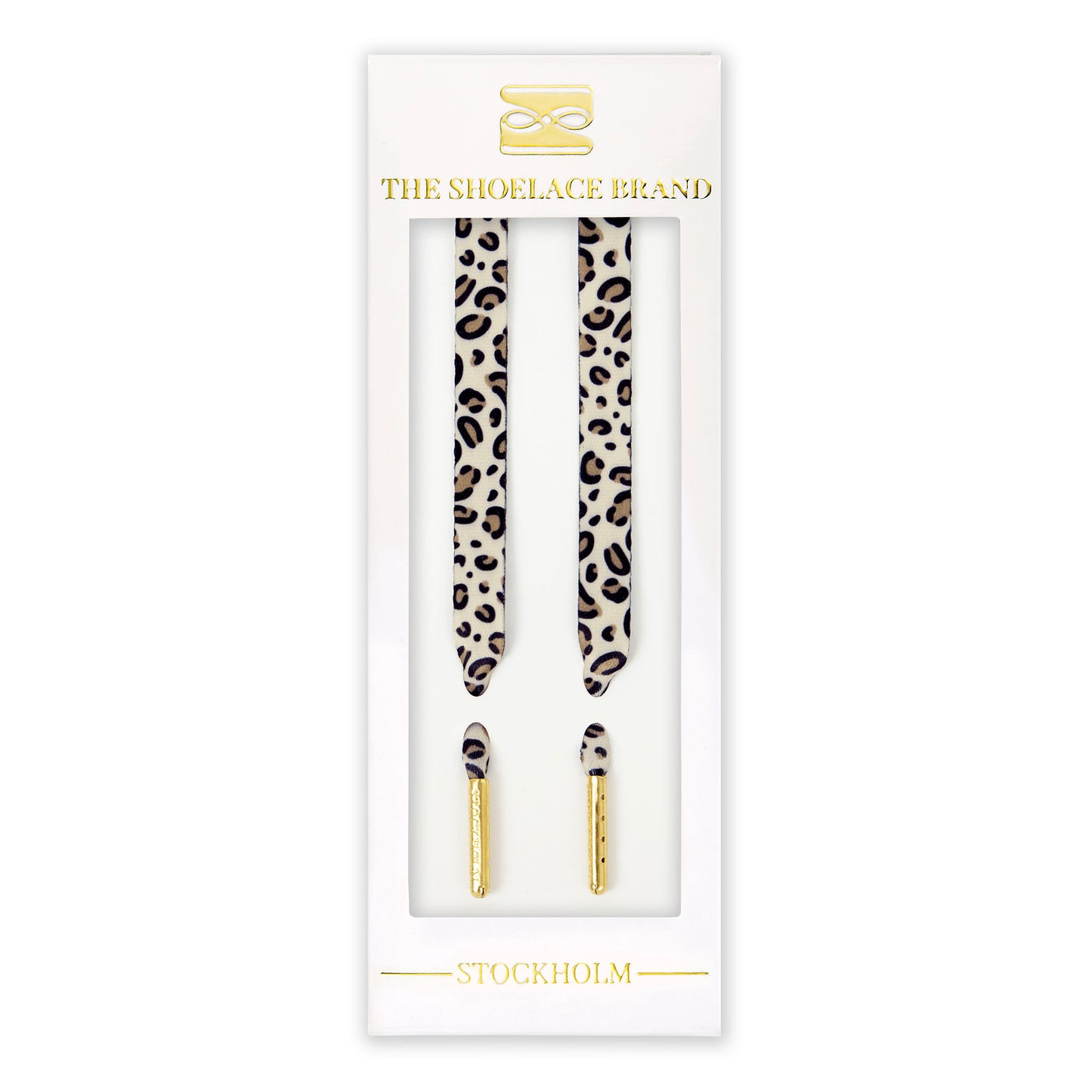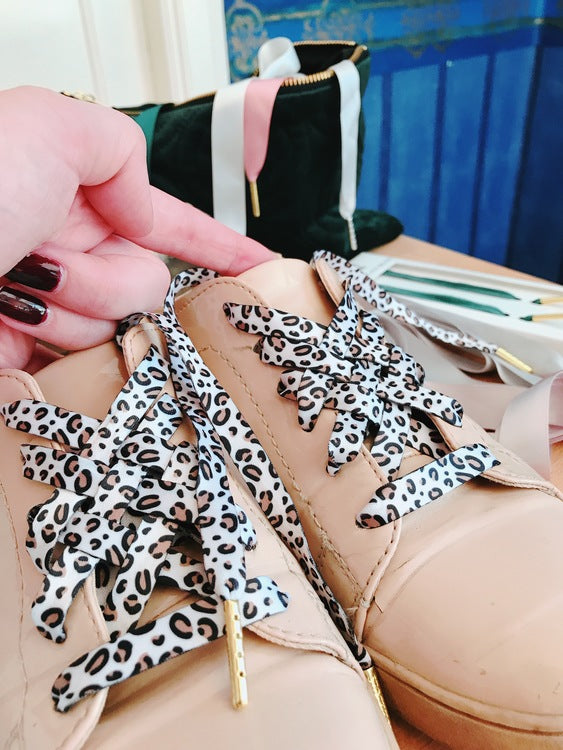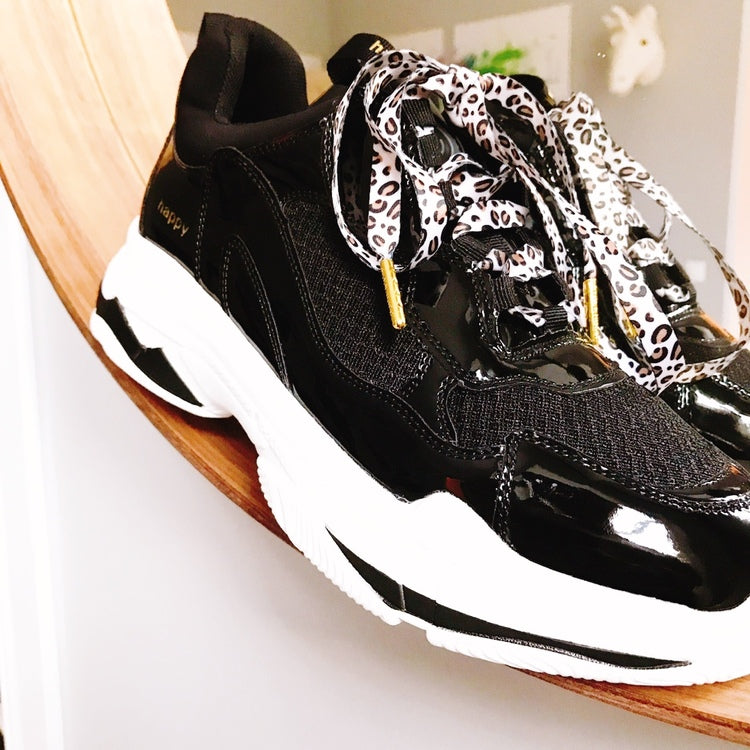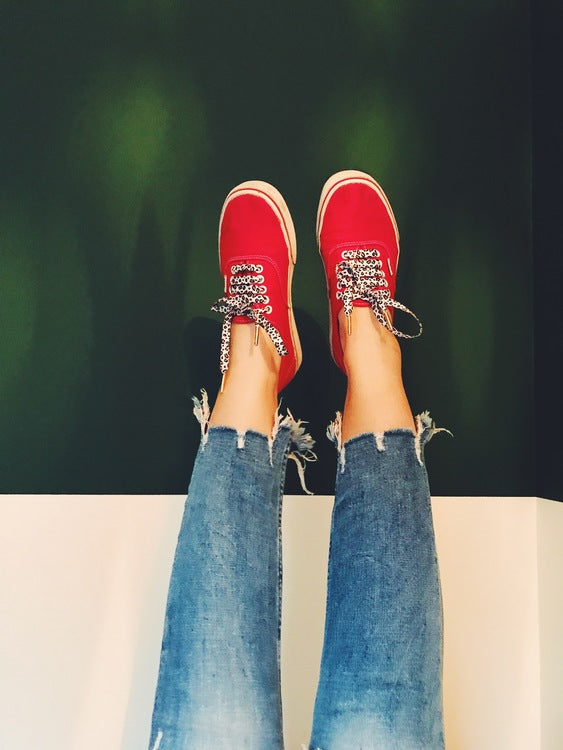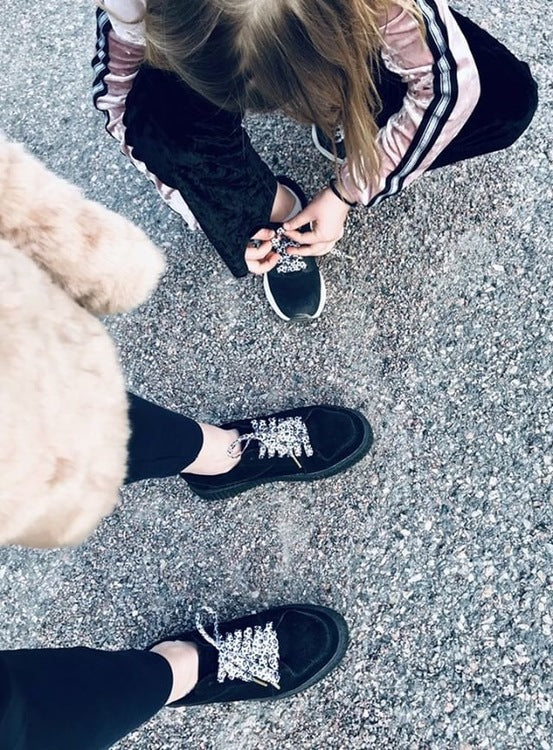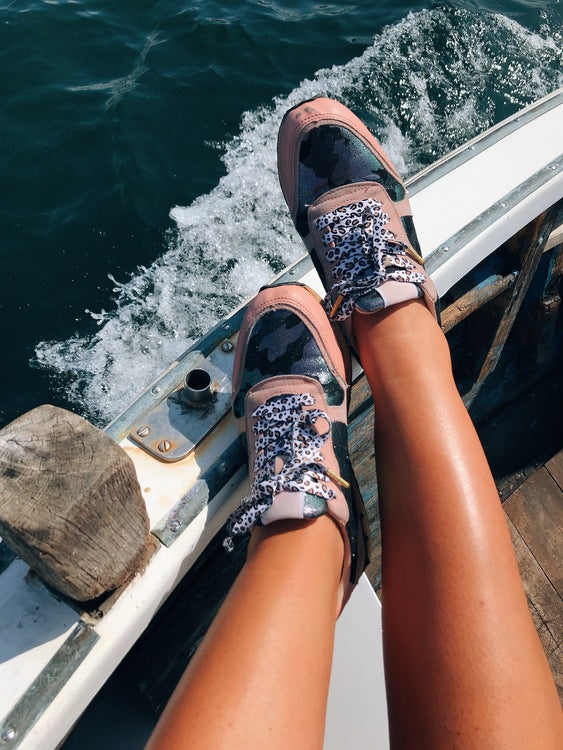 service
snabbt och enkelt, bra produkt
Toppen. Köpte leopard och det blev hur snyggt som helst.