Regular price
$4.00
Sale price
$4.00
Unit price
per
Sale
Sold out
Free shipping at 300 SEK
Fast delivery: 1-2 days
Standard shipping: 39 SEK (Sweden)
Standard shipping: 89 SEK (Rest of World)
You can pay with Klarna at checkout
Product description

How do I get my shoe soles white again? With perhaps the world's best shoe polish from The Shoelace Brand! White soles in a snap.

Have you also tried toothpaste, shoe polish and different kinds of shoe polish endlessly to try and polish your white soles? WE INCLUDED, we have tested everything!!

This shoe polish from The Shoelace Brand will not disappoint you, the shoe polish may be the best you've ever experienced!

The shoe tip works best to keep your rubber soles white & fresh! Also works well on leather shoes or synthetic leather - not recommended on suede shoes or fabric shoes as there is water in the Skosuddet.

The shoe polish does not stain, it only removes dirt and also works on colors other than white, but you will drop your chin when you start polishing your shoes with this product from The Shoelace Brand.

Size; 11*7*3cm
Feature? Whiten shoe soles, clean leather / imitation leather shoes
How? Add plain water to the sponge so that it becomes moist (do not drown in water, then squeeze out)
Use? Used just like an eraser, drag the damp shoe eraser back and forth and erase the stains / dirty areas
Tip: Clean the shoes over newspaper or in the sink as they crumble a little from the shoe eraser in exactly the same way as an eraser crumbles. Also have some paper or a dry cloth to wipe off the dirt properly.
How many shoes can you wash? The shoe polish is a consumable as it eventually crumbles, how many shoes you can clean depends on whether you only clean rubber soles or if you clean entire shoes, but one shoe polish is clearly enough for two pairs of shoes.
Does not dye.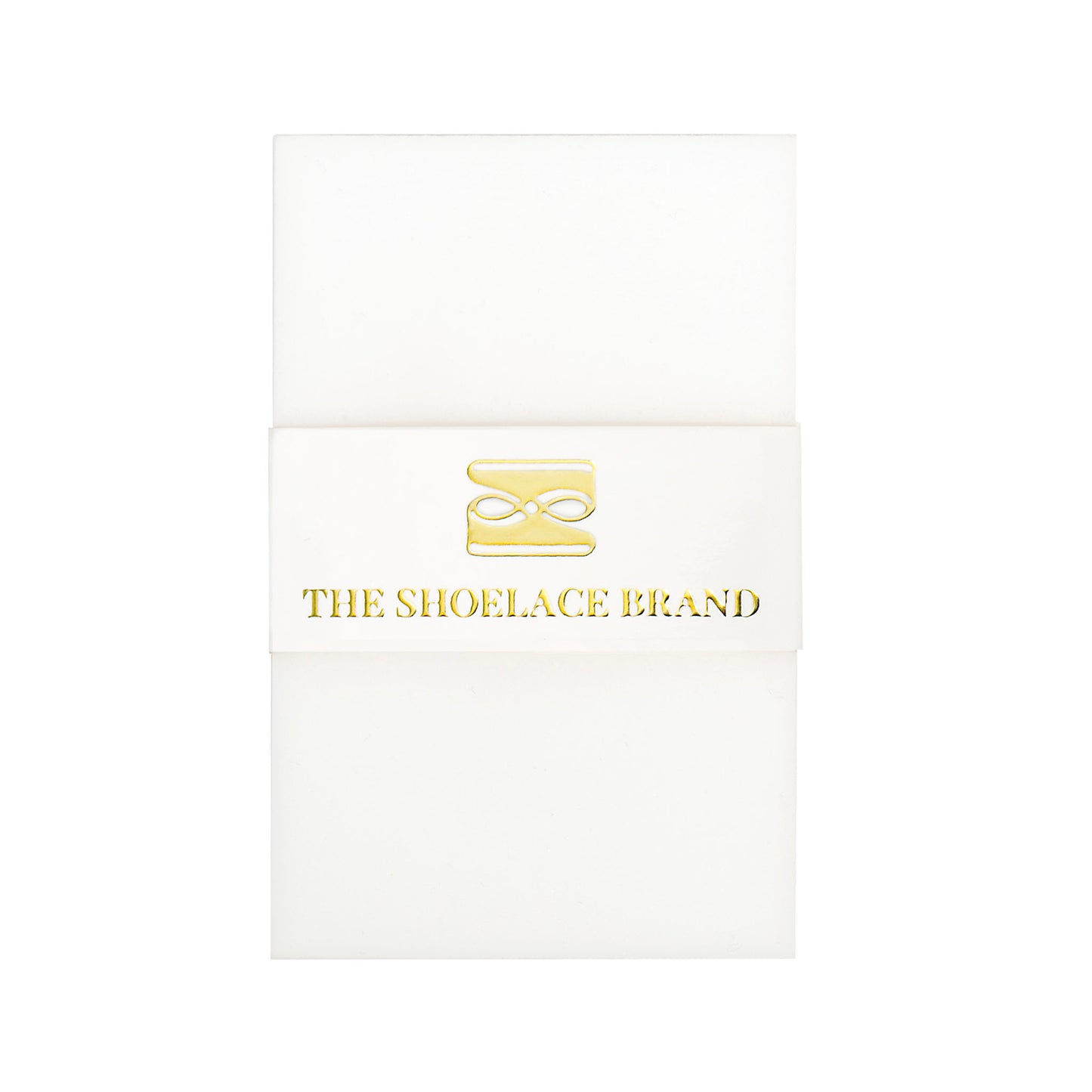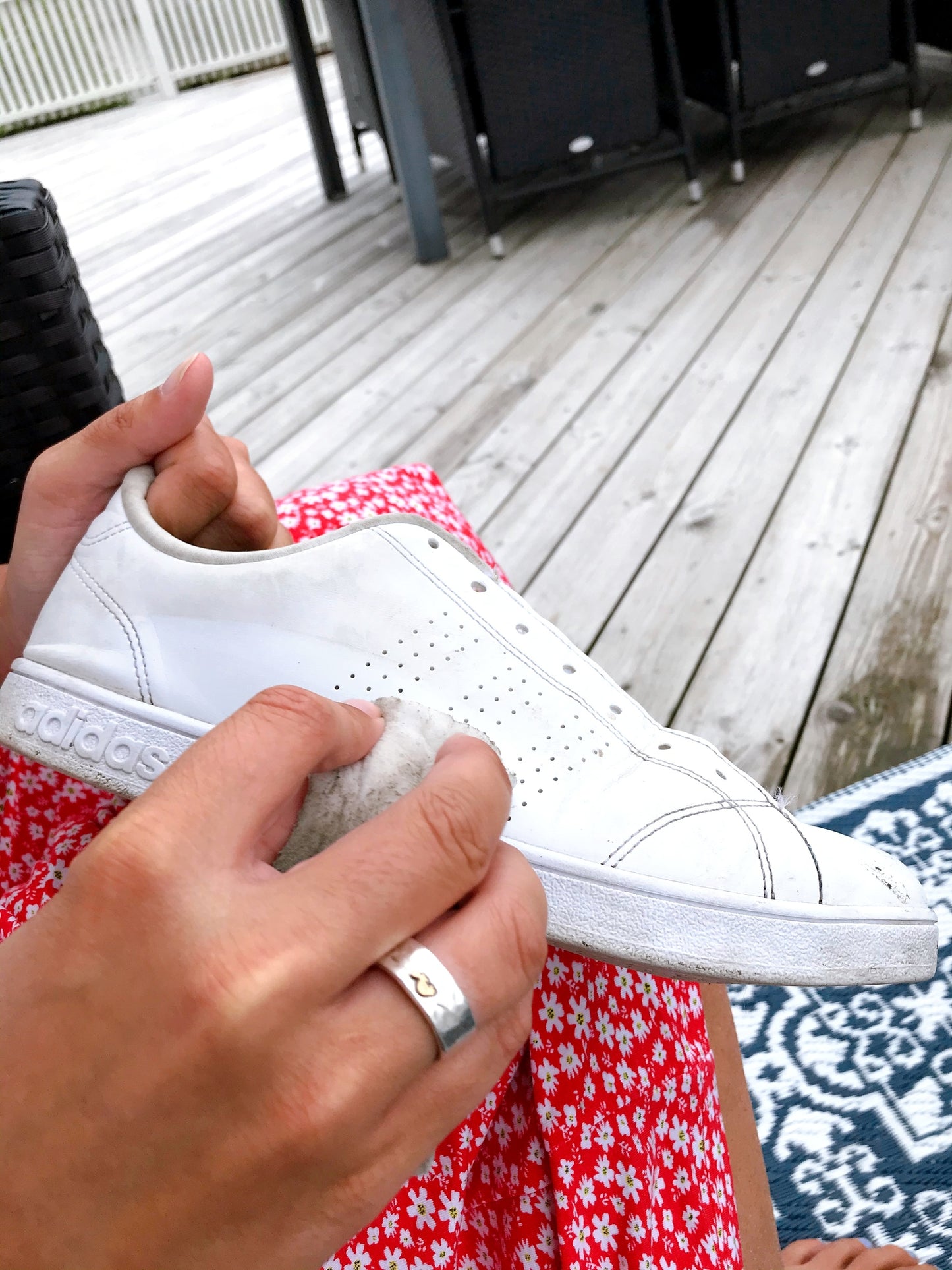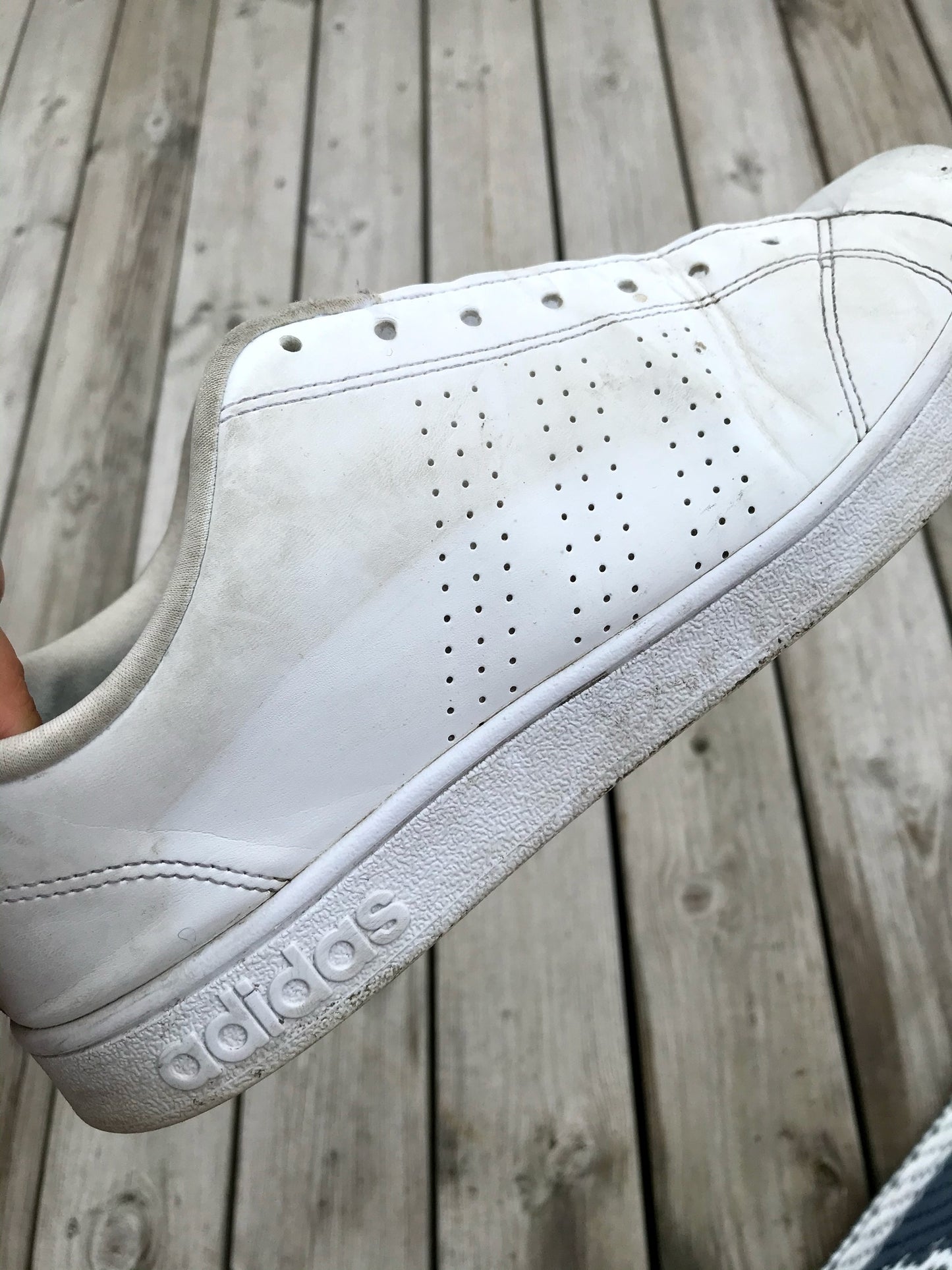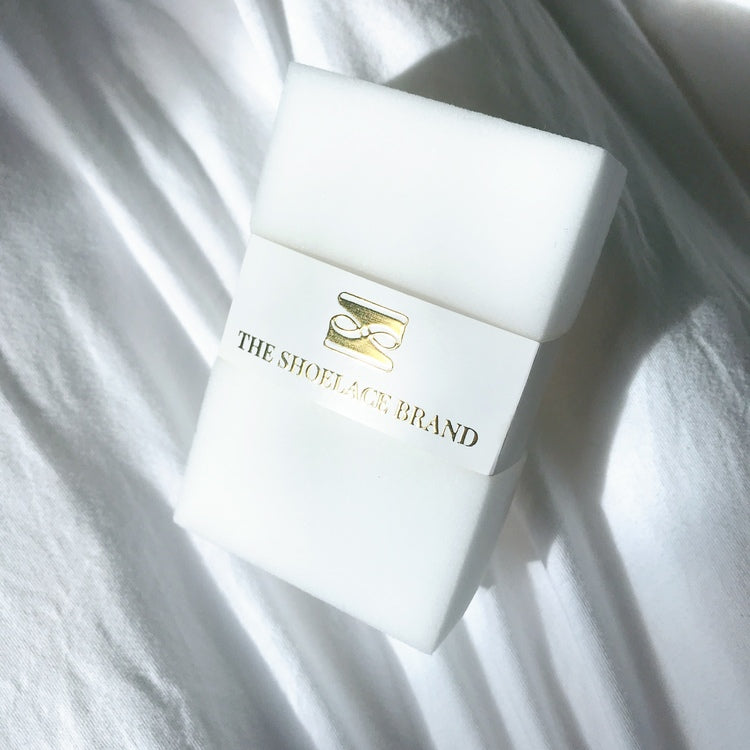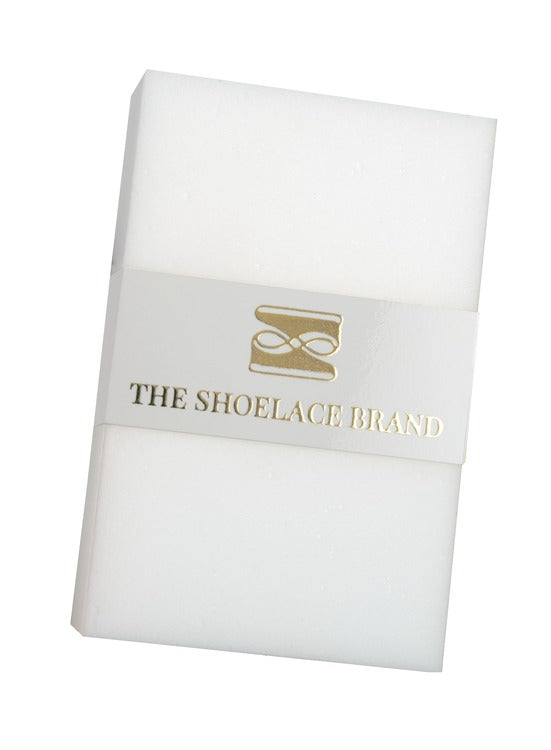 Funkar enligt beskrivning
Det gick bra och skorna blev rena över förväntan, även kanten på sulorna. Hade blivit 5 stjärnor om det även gick att få stygnen på skorna rena vilket i alla fall inte jag lyckades med.
Stygnen på skorna är gissningsvis i bomull eller annat tyg då fungerar ej Skosuddet så bra iom att det suger åt sig vatten på ett annat sätt än skinn/imitations skinn :) Tack för fin recension.
Funkar utmärkt
Lätt att använda och skorna blev superfina. Svampen räcker inte jättelänge, nätt och jämnt till tre par skor
Kul att du är nöjd
Skosuddet är en förbrukningsvara så det smular successivt sönder redan från start, står även angivet i beskrivningen av produkten
Skosudd
Funkar bra, men smular betydligt mer än vad som syns på videon.
Hej Christina, tack för din recension. :) Det beror på vilket material man suddar på :) Sulan som ofta är grövre smular mer då det blir mer friktion medan en slät sida av skon smular mindre då det är slätt :) Det är trots allt en förbrukningsvara :)