Regular price
$14.00
Sale price
$14.00

(Save 0%)
Unit price
per
Free shipping at 30 USD
Fast delivery: 1-2 days
Standard shipping: 39 SEK (Sweden)
Standard shipping: 89 SEK (Rest of World)
You can pay with Klarna at checkout
Product description

Discover the ultimate beauty product for your shoes - our exclusive wooden shoe brush. This elegant and practical shoe brush is made of high quality wood and is designed to give your shoes the perfect finish while keeping them clean and well cared for.

With the option to engrave your personal text on the wooden handle, this shoe brush becomes not only an indispensable tool but also a unique and memorable gift. You can choose to engrave your name, initials or a special message making this shoe brush a personal possession. It is also an excellent option for companies and organizations that want to create a lasting impression by engraving company logos or brands.

The ergonomic design means that the shoe brush lies comfortably in the hand, which makes it easy to use it on all types of shoes - whether it's fin shoes, leather shoes, moccasins or sneakers. The sturdy brushes are made of high-quality materials and are effective enough to remove dirt and dust while gently polishing the surface of the shoes.

This shoe brush is not only a practical tool to keep your shoes in top condition, it is also a stylish decor item that complements your home or workplace. The beautiful wood finish gives a timeless and natural look that fits perfectly into any interior style.

Invest in your shoe care and create memorable moments with our wooden shoe brush. Give your shoes the attention they deserve while adding a personal touch to your shoe care routine. Order your own unique shoe brush today and let your shoes shine!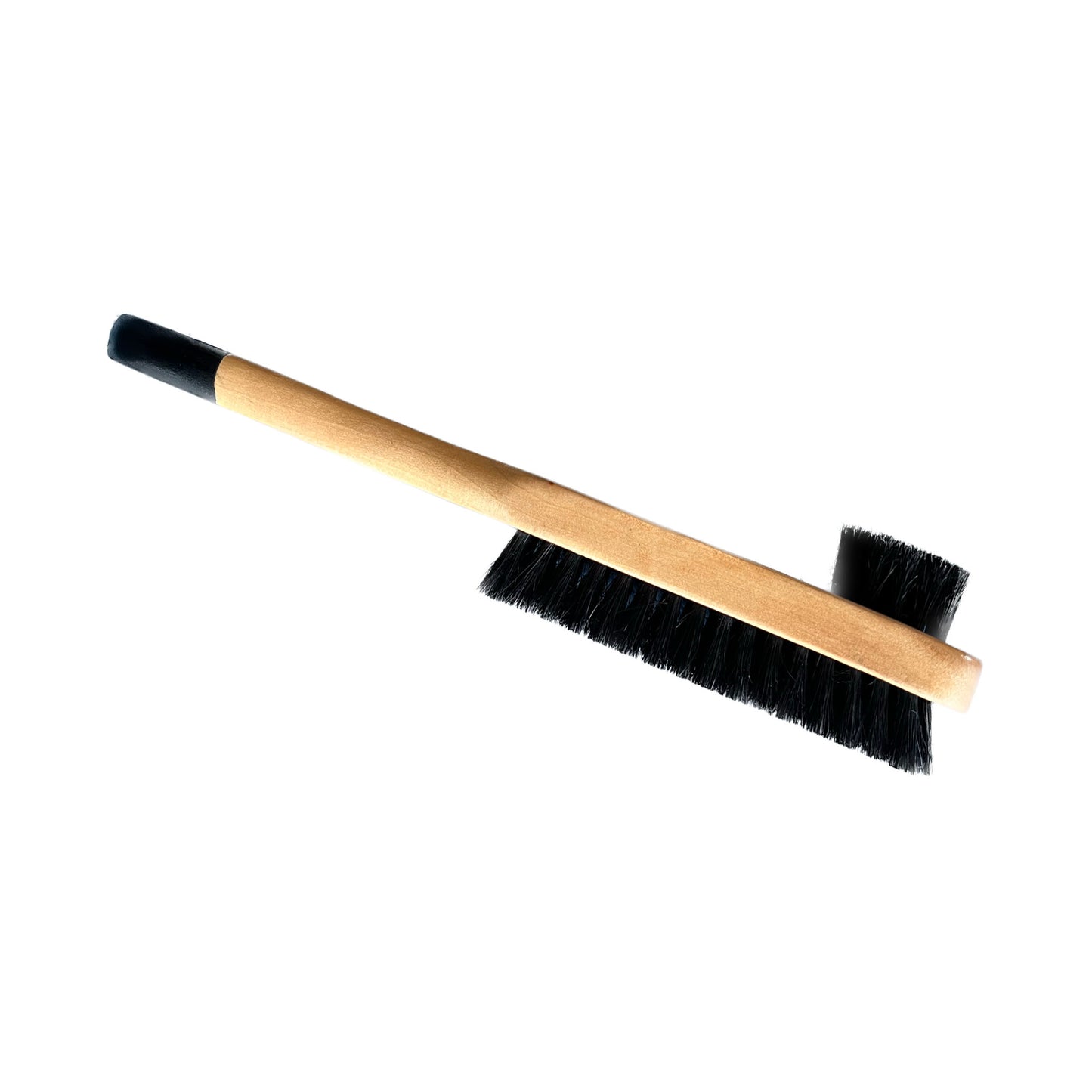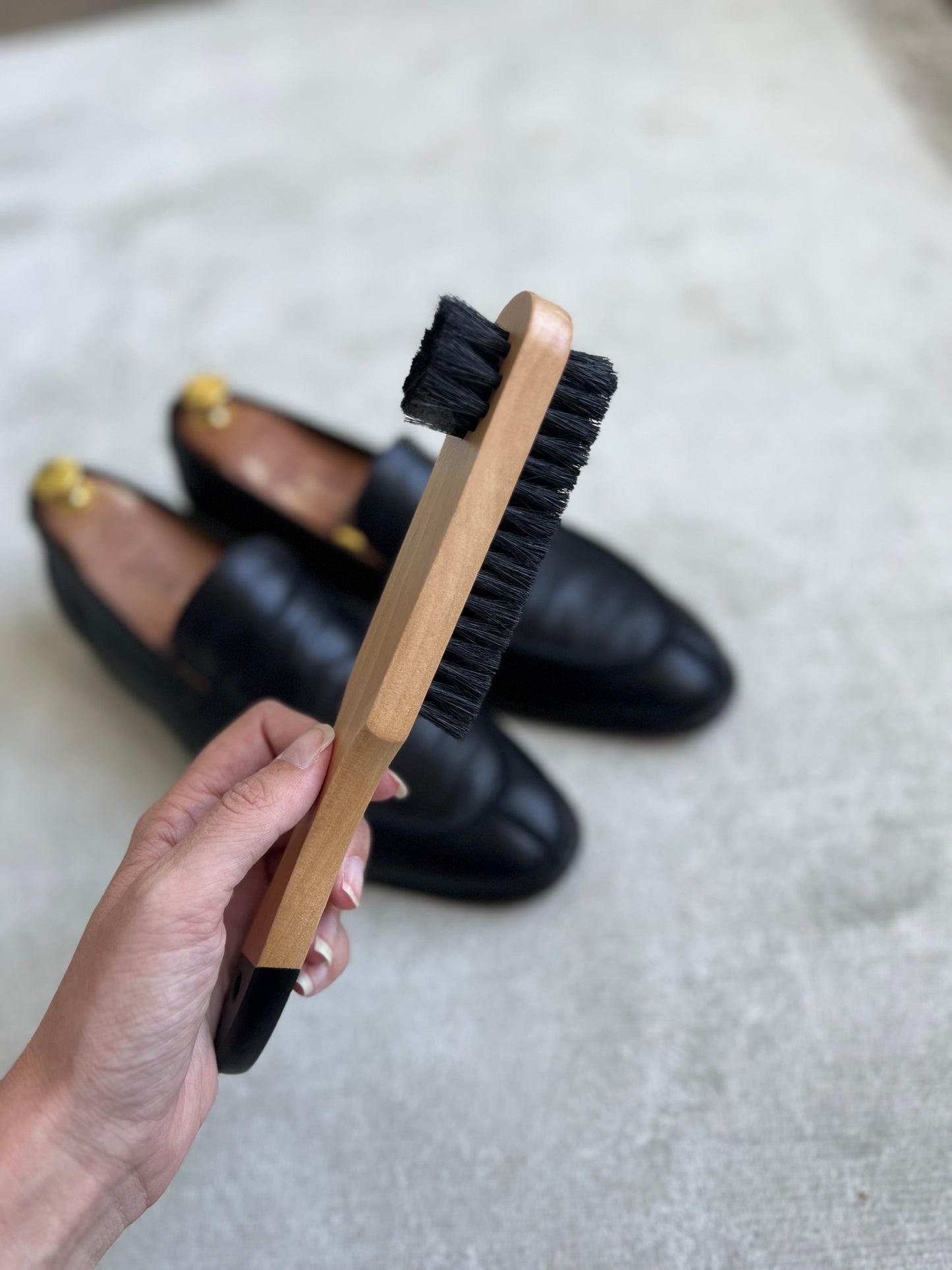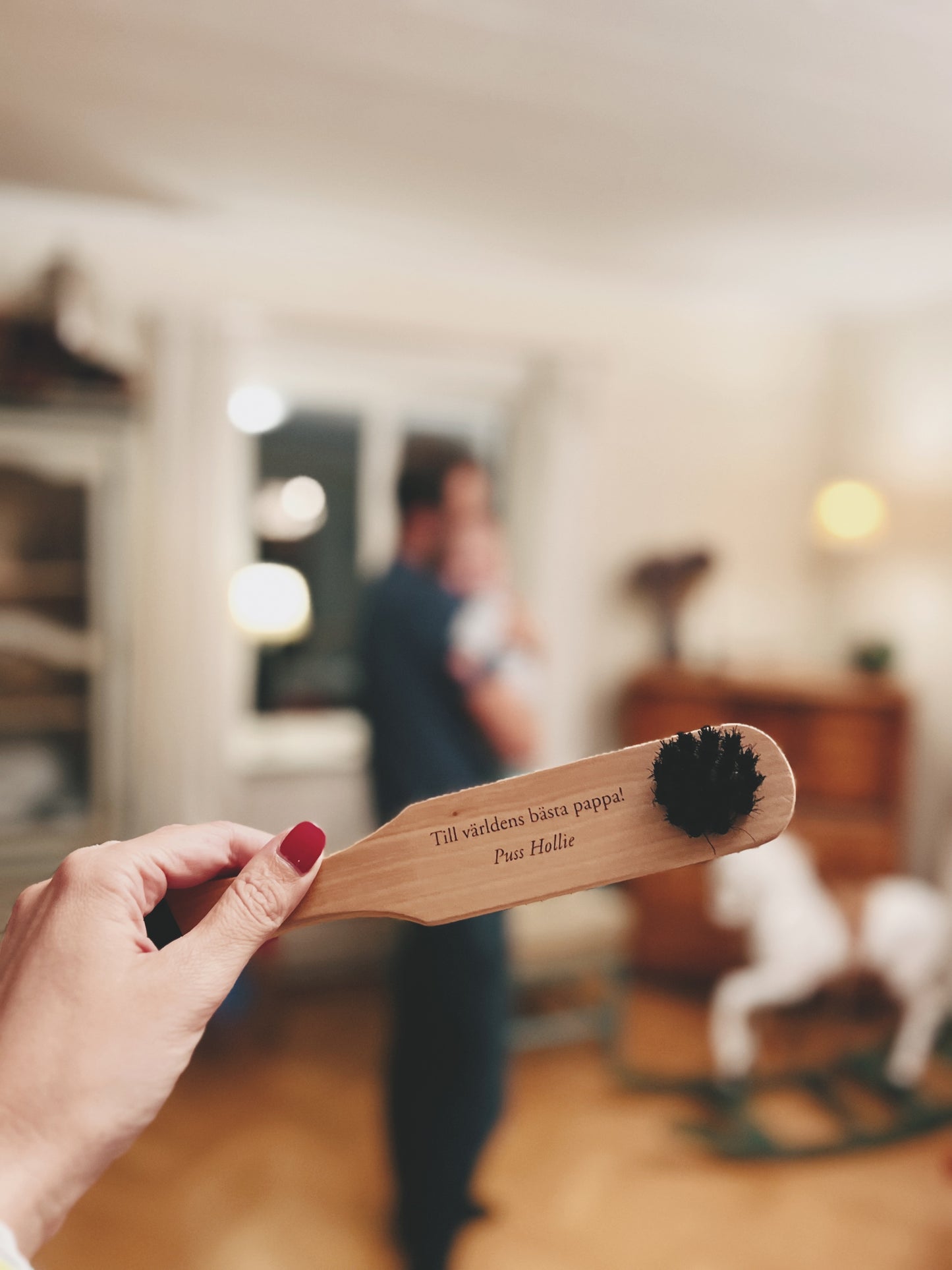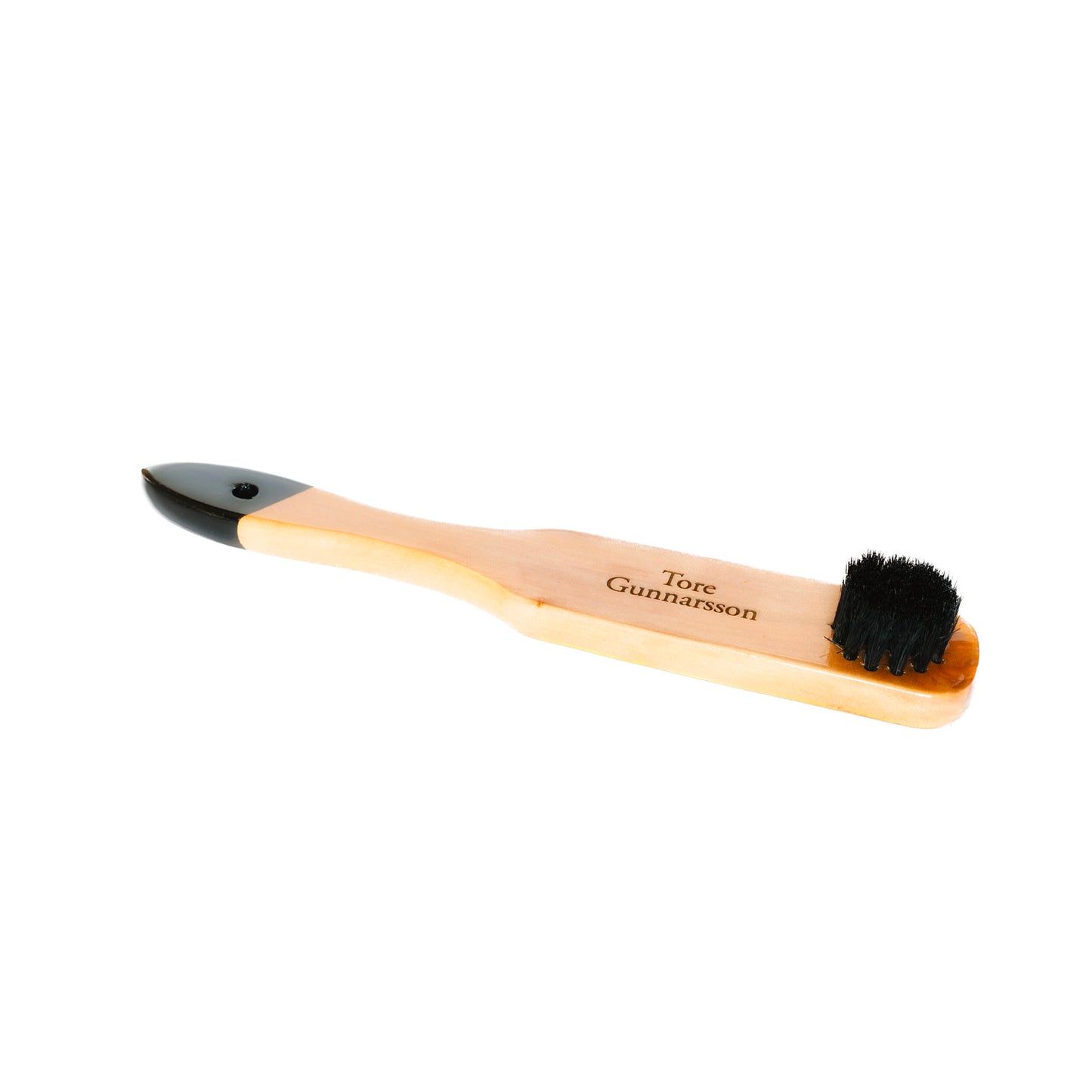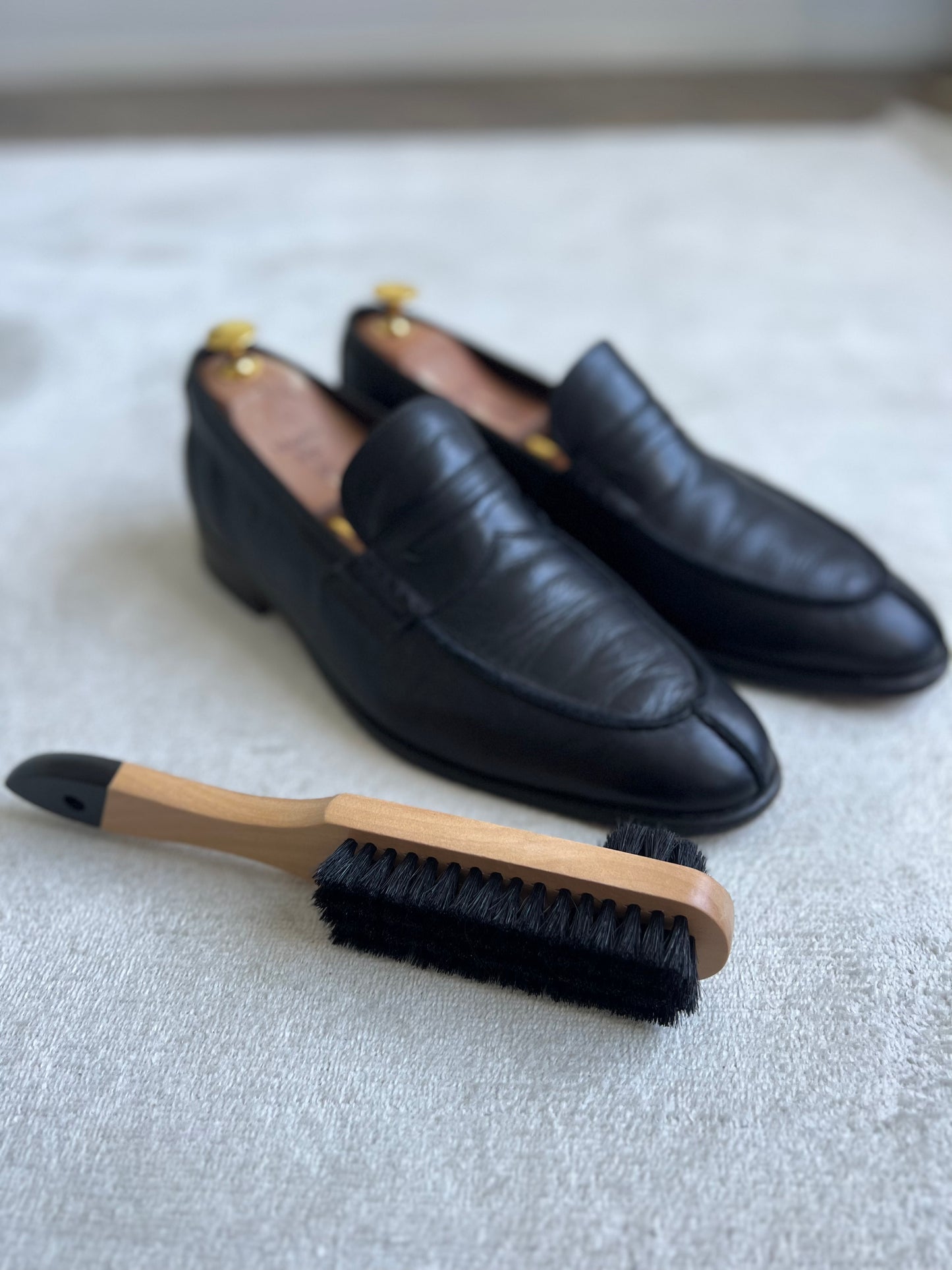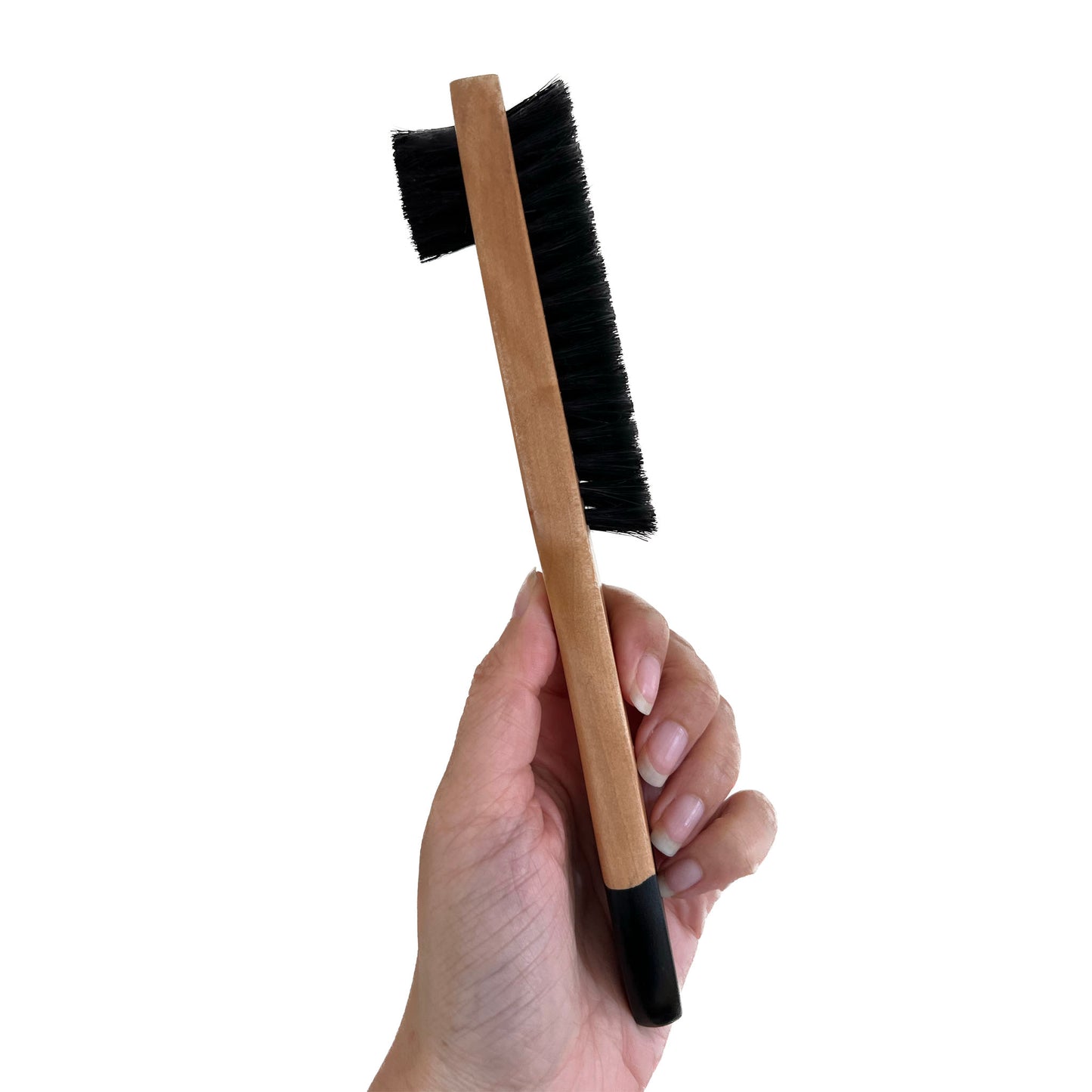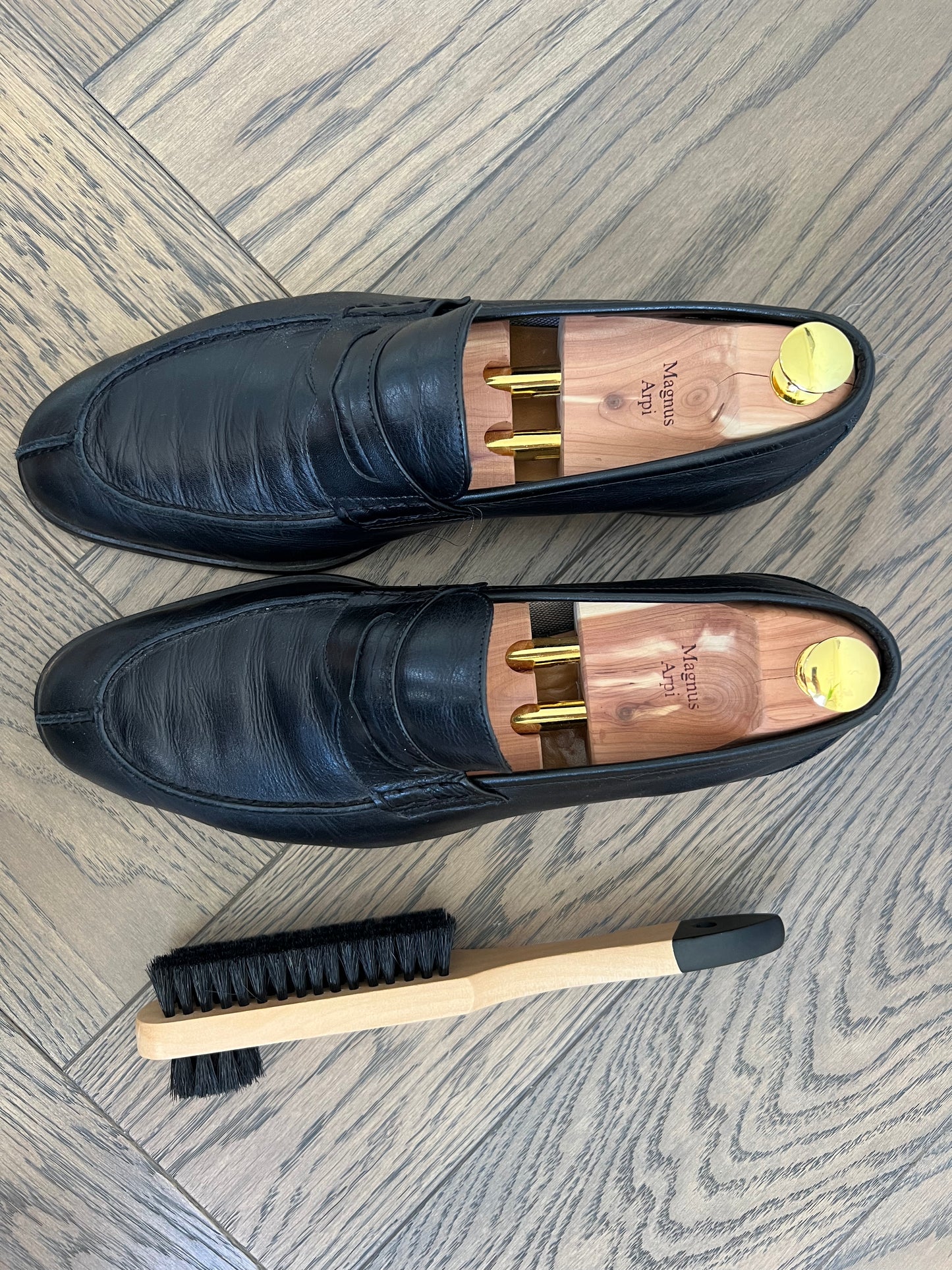 Engrave your product
We engrave in the Adobe Garamond font because it is stylish, simple and easy to read. We engrave in Latin letters plus å ä ö.