Regular price
Sale price
$29.00

(Save Liquid error (snippets/price line 71): divided by 0
Unit price
per
Free shipping at 30 USD
Fast delivery: 1-2 days
Standard shipping: 39 SEK (Sweden)
Standard shipping: 89 SEK (Rest of World)
You can pay with Klarna at checkout
Product description

Give your shoes the ultimate care and protection they deserve with our exclusive cedar shoe tree, perfect for keeping shoes in shape and preventing moisture. This shoe block is not only functional but can also be personalized with an individual engraving, making it a memorable and unique gift for any shoe enthusiast.

Maintains and preserve the shape and form of your shoes
Remove odors
Absorb excess moisture
Ceder wood keeps insects away such as spiders and moths, perfect to store in your closet to prevent.

Our shoe tree is made of high-quality cedar wood, which is not only beautiful to look at, but also has natural moisture-absorbing and odor-fighting properties. The natural scent of cedar wood spreads pleasantly and helps keep your shoes fresh and moisture-free. With the option to engrave your personal text on the shoe block, it also becomes an elegant interior detail that can bear your name, initials or a special message.


The shoe tree is designed to preserve the shape and structure of the shoes when not in use. It keeps the shoes in place and prevents them from losing their shape or getting creases and creases. Whether it's leather shoes, boots or heels, this shoe tree is an indispensable accessory to preserve the quality and longevity of the shoes.

Our cedar shoe tree is not only an investment in your shoes, but also in your wardrobe and home. The natural beauty of cedar adds a touch of elegance and timelessness to any space. Place the shoe block visibly in your cupboard or on your shoe shelf and enjoy its aesthetically pleasing appearance.

Give your shoes the love and care they deserve with our cedar shoe tree with personalized engraving. Create a memorable and personalized possession by adding your own text. Order your own shoe tree today and take your shoe care to the next level while creating a lasting and personal ornament for your shoes and your home.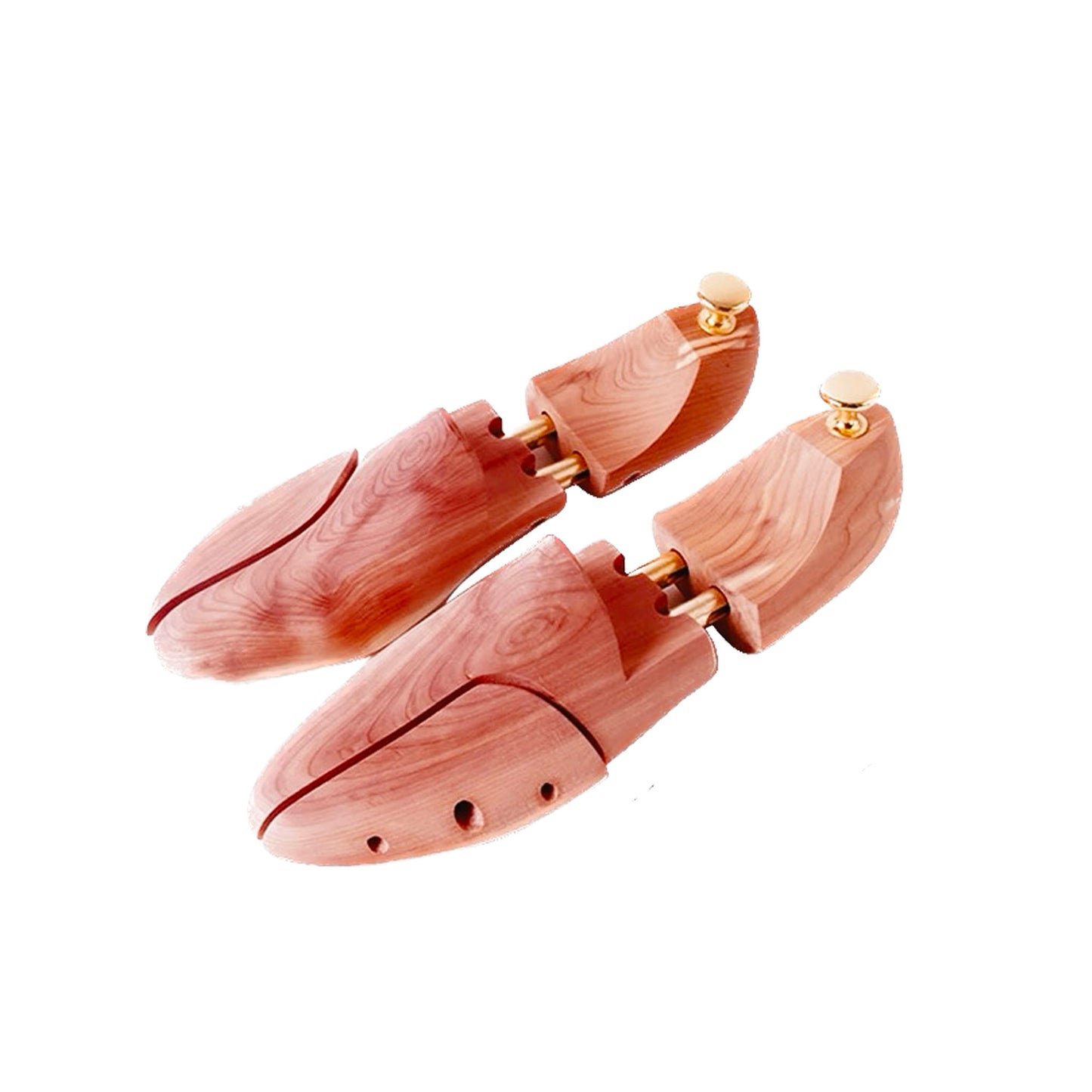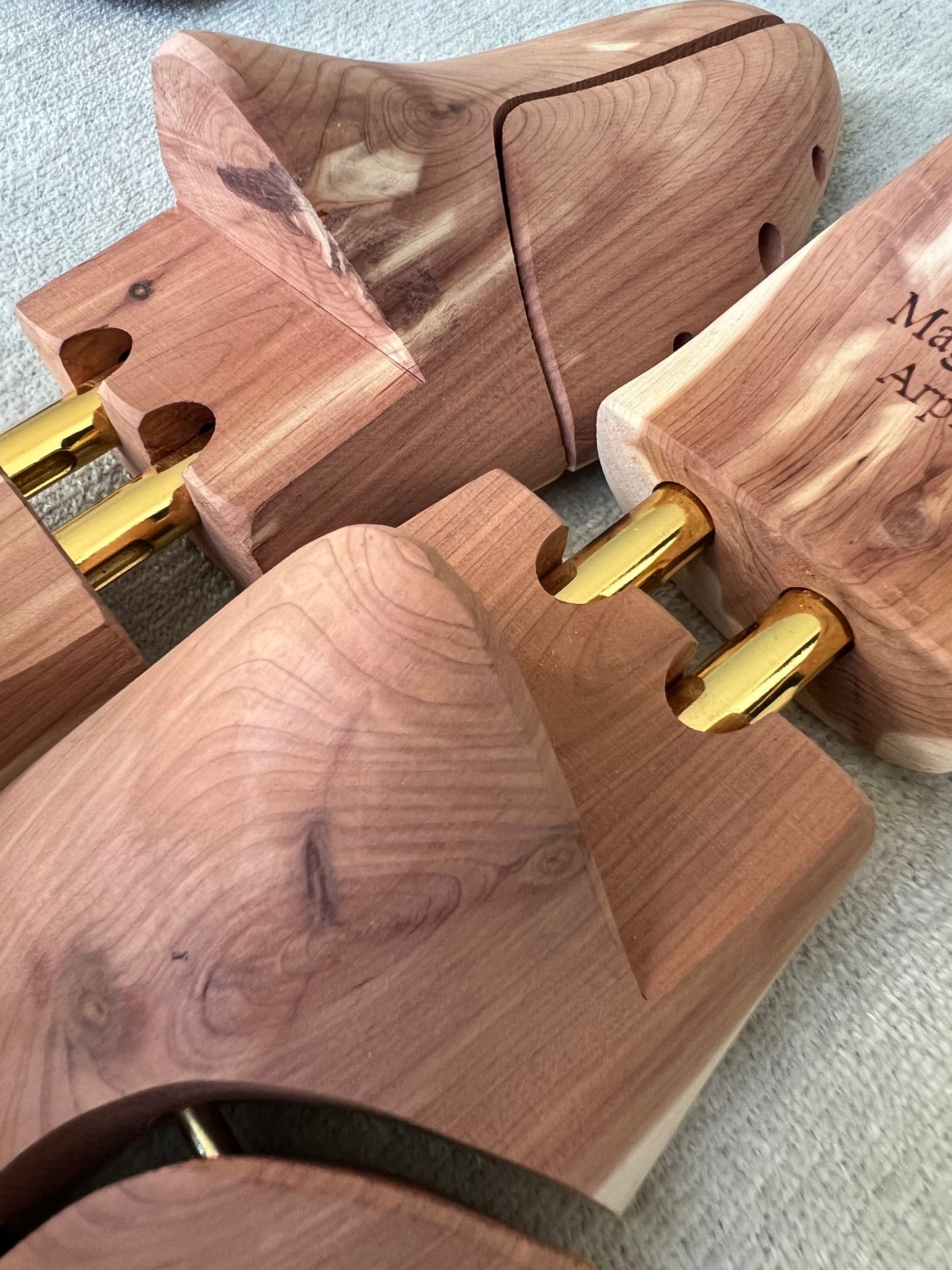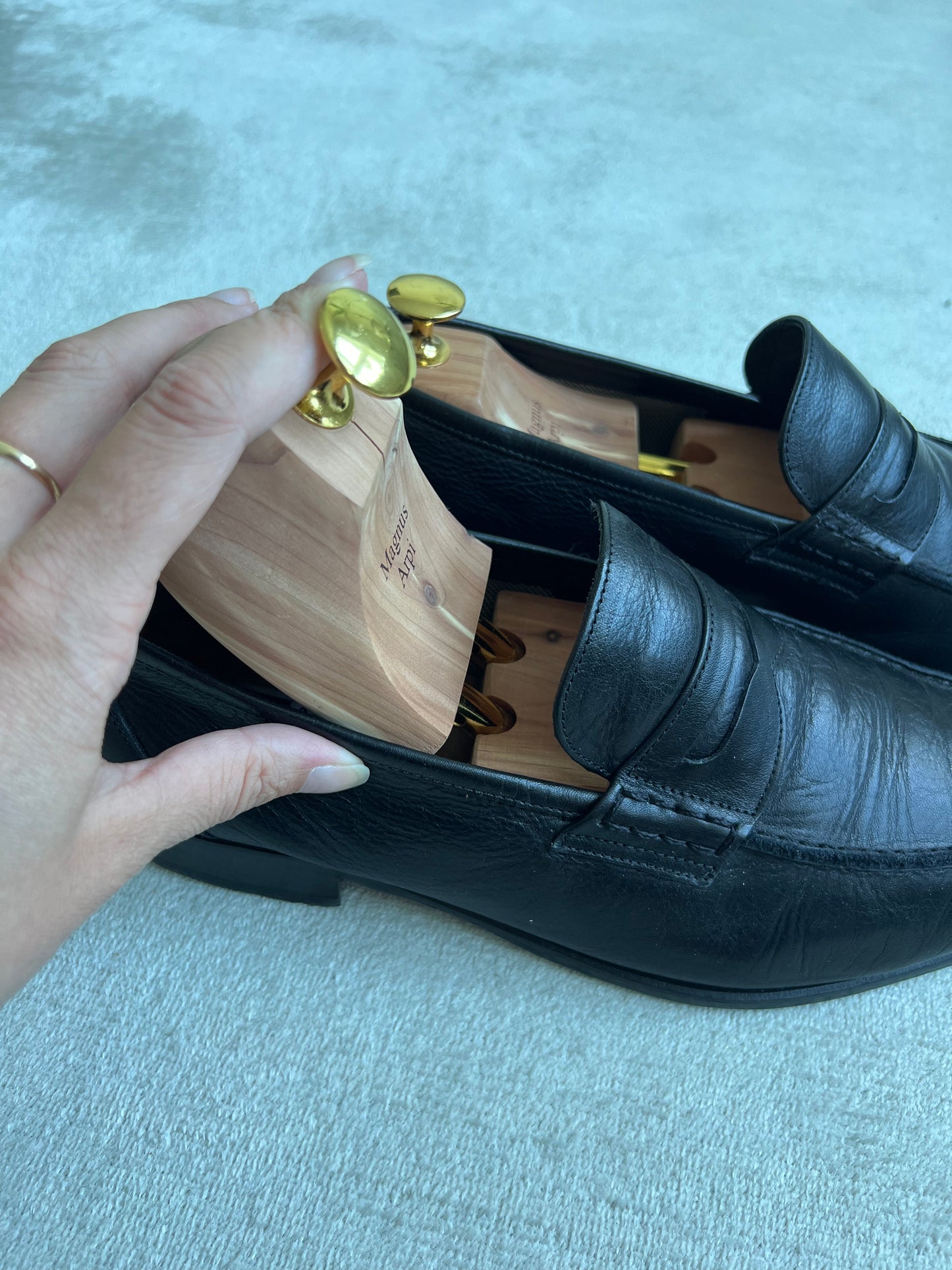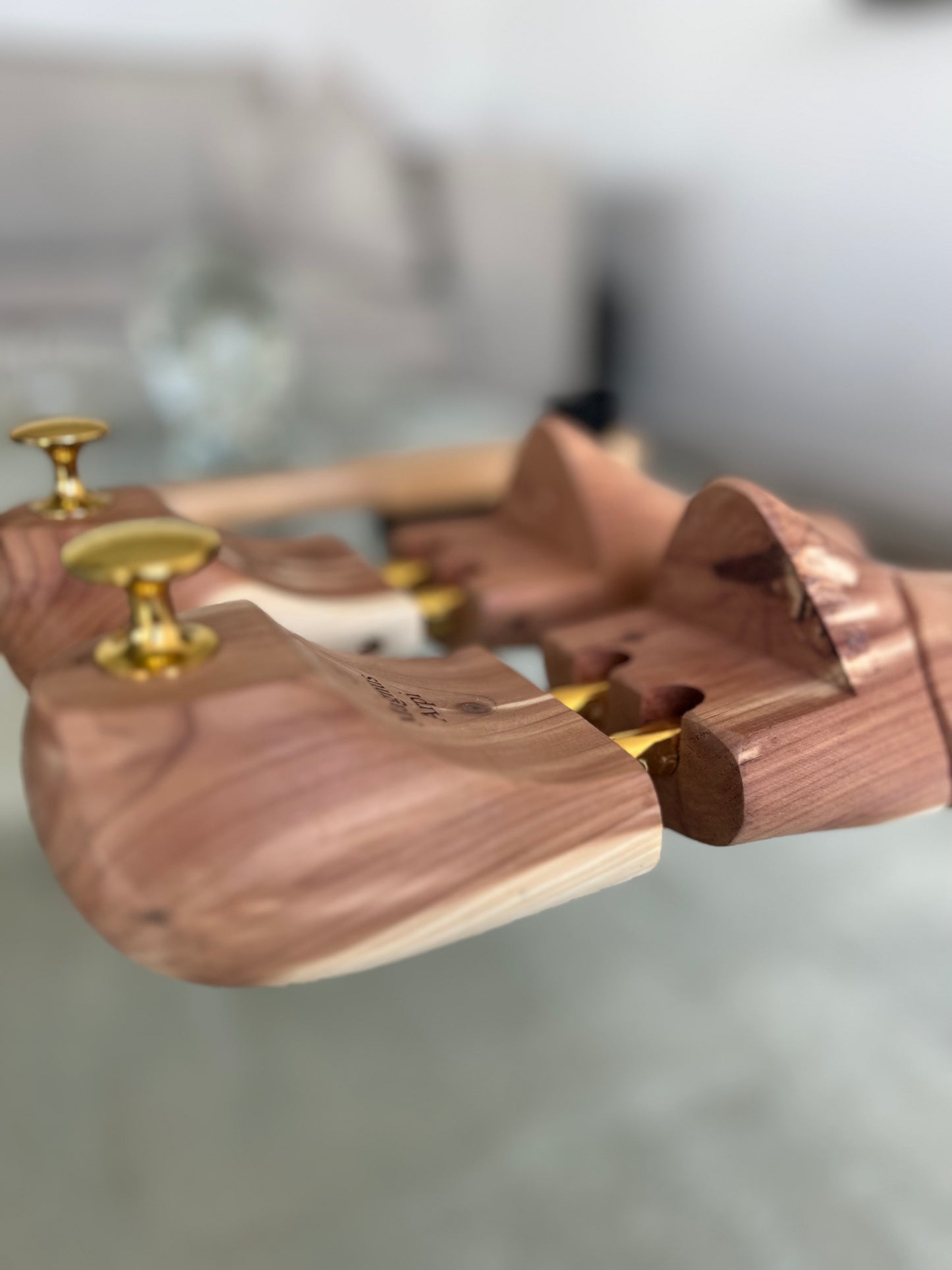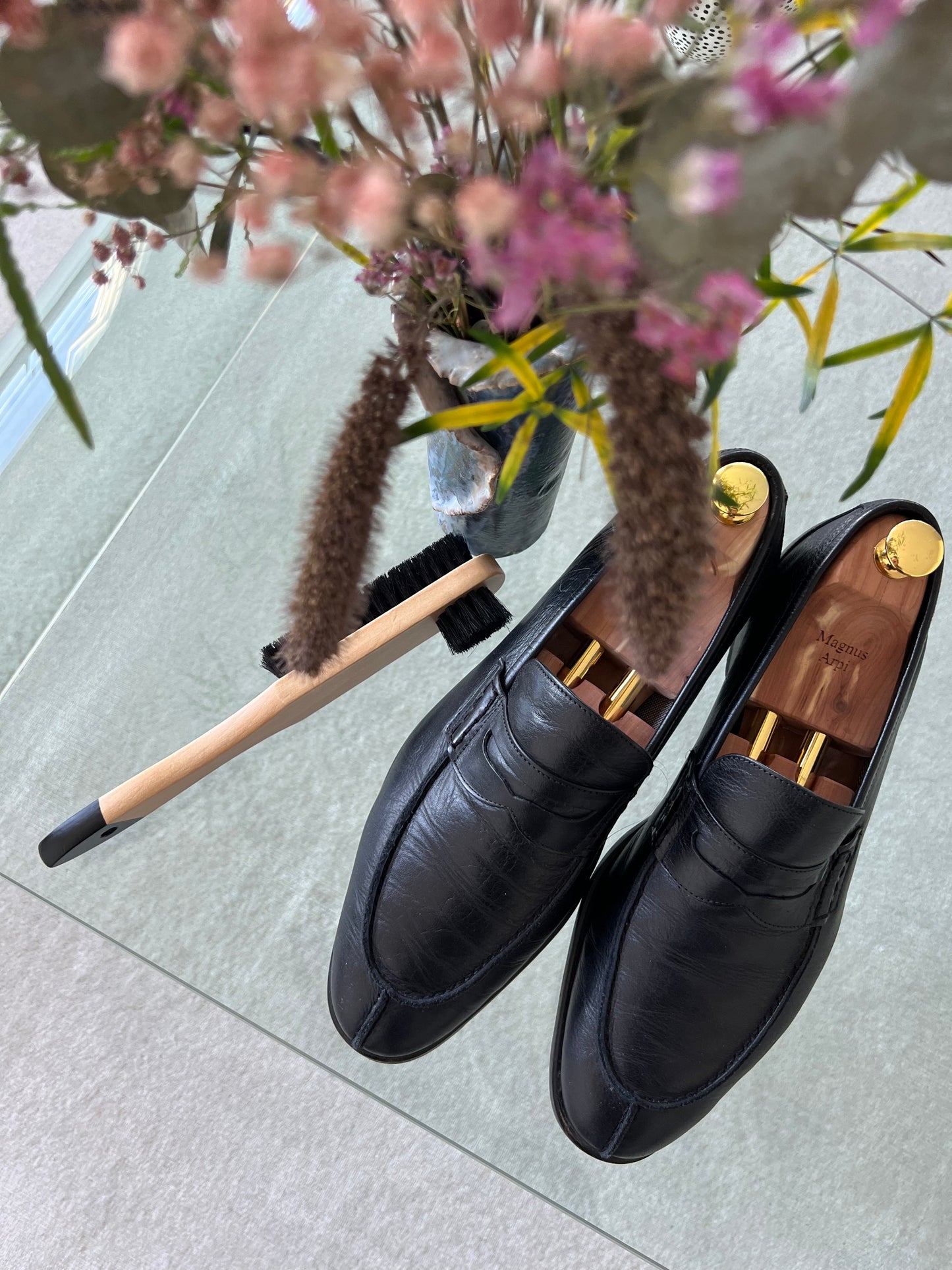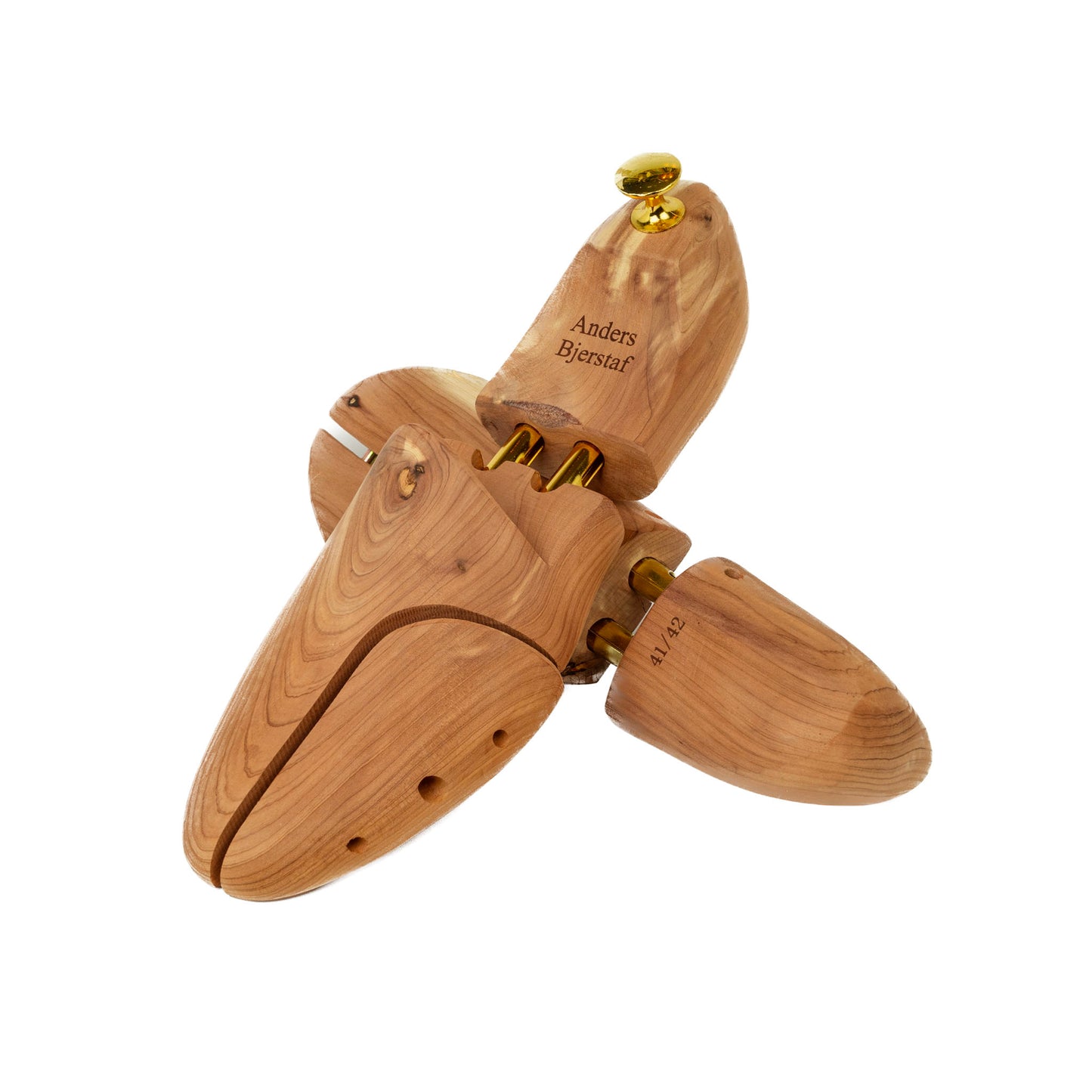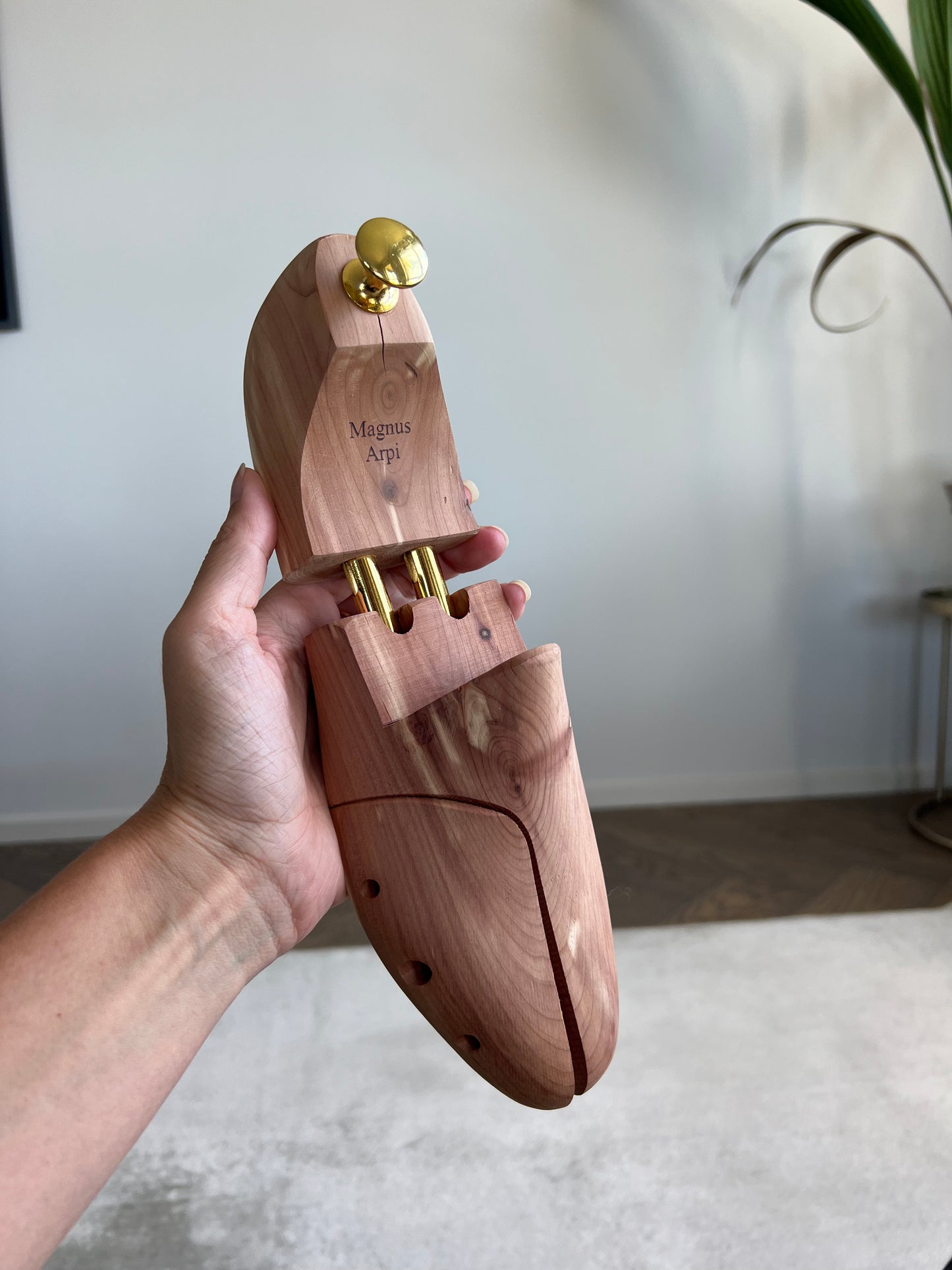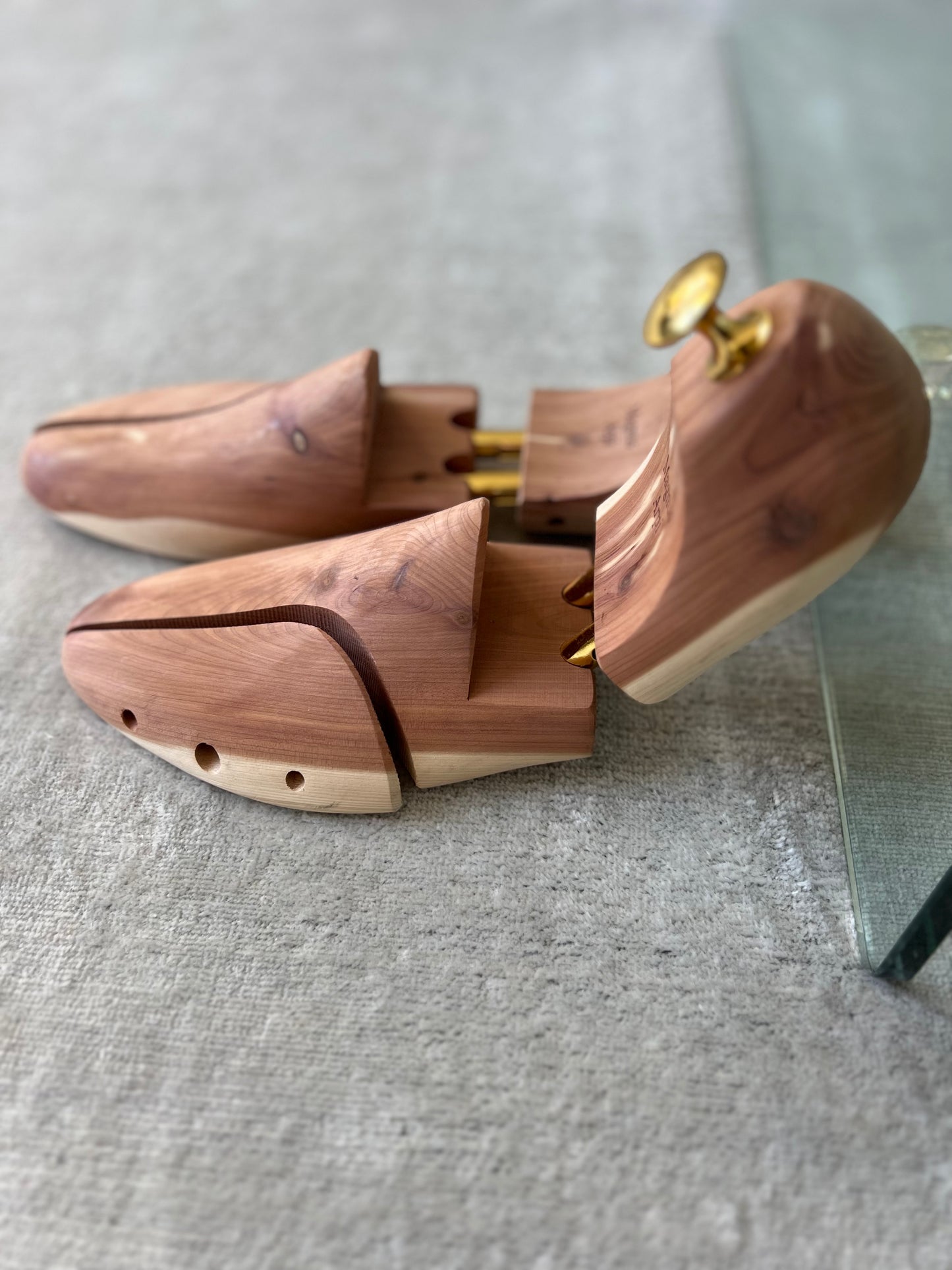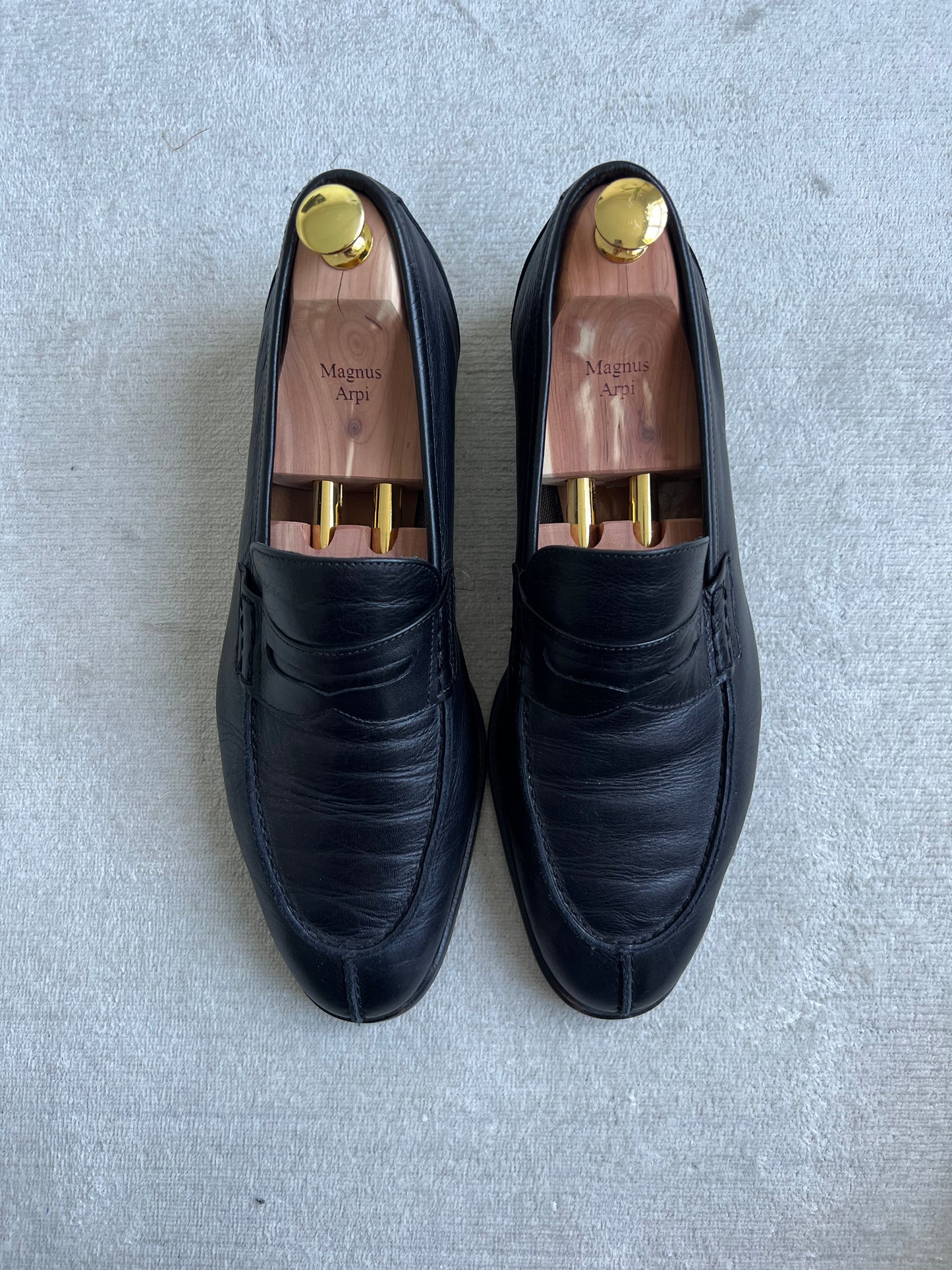 Engrave your product
We engrave in the Adobe Garamond font because it is stylish, simple and easy to read. We engrave in Latin letters plus å ä ö.
Snyggt!
Härlig doft och väldigt snyggt! Ett riktigt kvalitets block.
Roligt att höra Jonas, tack för fin recension! :)